31.01.2018
The Trade Fair for Pot Plants 'Handelspladsen' Summer 2018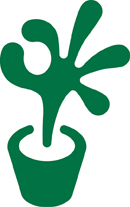 The Trade Fair for Pot Plants 'Handelspladsen' Summer takes place 6 June 2018.
The Trade Centre is a professional plant fair where nurserymen can meet purchasers and customers. The exhibition is not open to consumers but the press is of course welcome.
Opening hours
6th of June 9 a.m. - 5 p.m.

Address:
Holkebjergvej 74, 5250 Odense SV.